Objective: Take the complicated and emotional subject of illicit networks (human trafficking, arms dealing...) and create an interactive showcase highlighting problem areas and activities.

Solution: Build an immersive experience for Google Ideas' global conference on illicit networks that allows attendees to see effects of criminal behavior around the world.

Google Ideas explores the role that technology can play in tackling the toughest human challenges.

Their global summit: INFO (Illicit Networks–Forces in Opposition) brought leaders together to reveal how technology exposes, maps and disrupts drug smugglers, arms dealers and human traffickers.

We created interactive exhibits at the conference to show attendees how lives around the world are impacted by illicit networks. These included:



An Illicit Encounters touchscreen booth allowed users to roleplay;


The World of the Illicit used Google Earth to displayed areas where high concentrations of activity occur;


The Illicit Goods Vending Machine sold imitation items using Google Wallet and donated money to charity;


A North Korean Care Package was "unboxed" using a touchscreen (see below);


Journey of an AK-47 showed attendees how the gun ended up in the hands of a warlord, was reclaimed and ultimately turned into jewelry (see below).


Activations can be seen in this video:

North Korean care package detail (each slide represents a different item):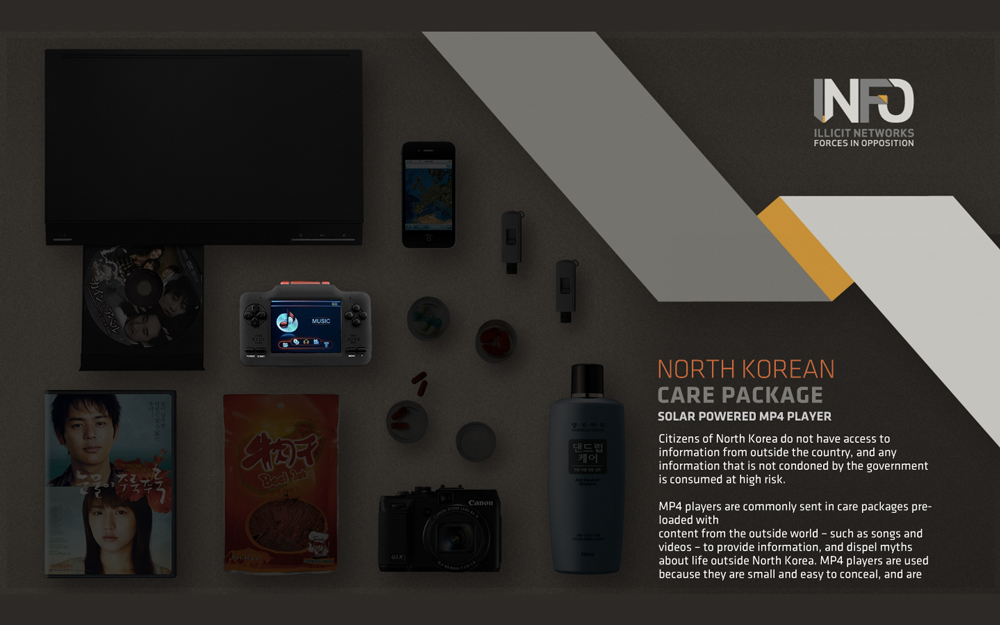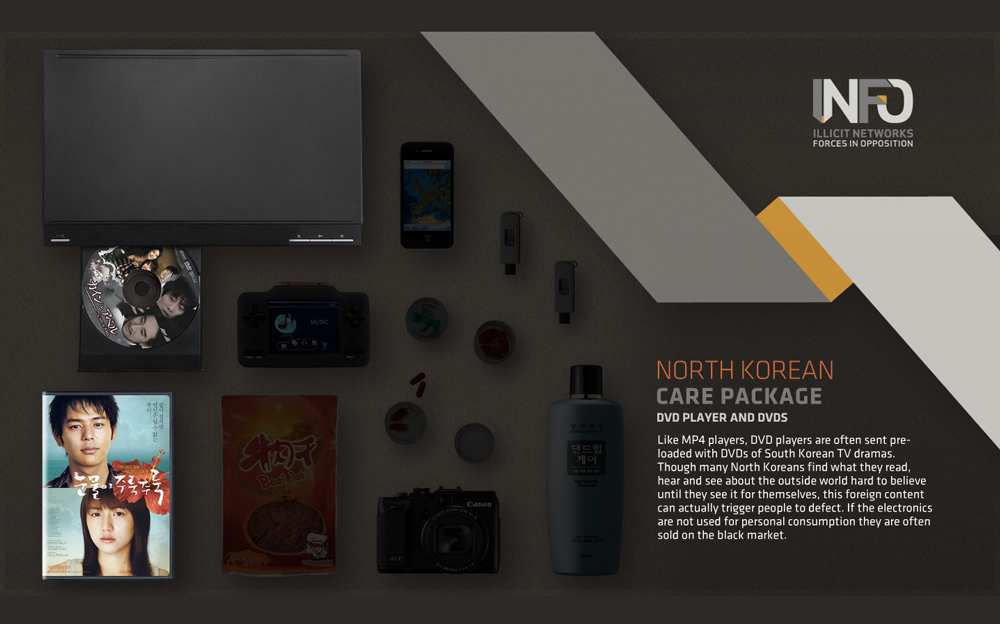 Journey of an AK-47 detail: